Shipping Handpieces To Us For Repair
We provide free shipping to us to make it easier for our customers to send their handpieces for repair.
Step 1. Download the Service Request Form and print.
Step 2. Fill out Service form and Include Model, Serial number and list any issue you know of
Step 3. Print our Shipping label and attach to box..
Step 4. Complete a postal service form 3811 if you would like a return receipt.
Please Autoclave handpieces before shipment.
Ship to: The Handpiece Doctor- 34 Kilroy Rd. Newton, NJ 07860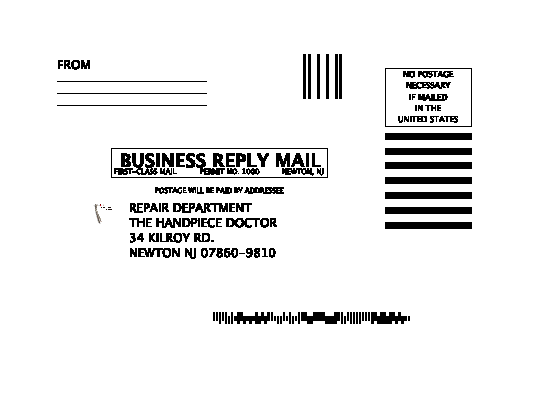 We are not responsible for the handpieces during shipment..